At Dale Wurfel Chrysler our goal is to be more than just a dealership specializing in used trucks for sale near Sarnia. We want to make sure we support this phenomenal community that has supported and allowed us to continue to thrive through the years. That's why we are committed to treating our customers like family, and dedicated to helping our community in as many ways as possible.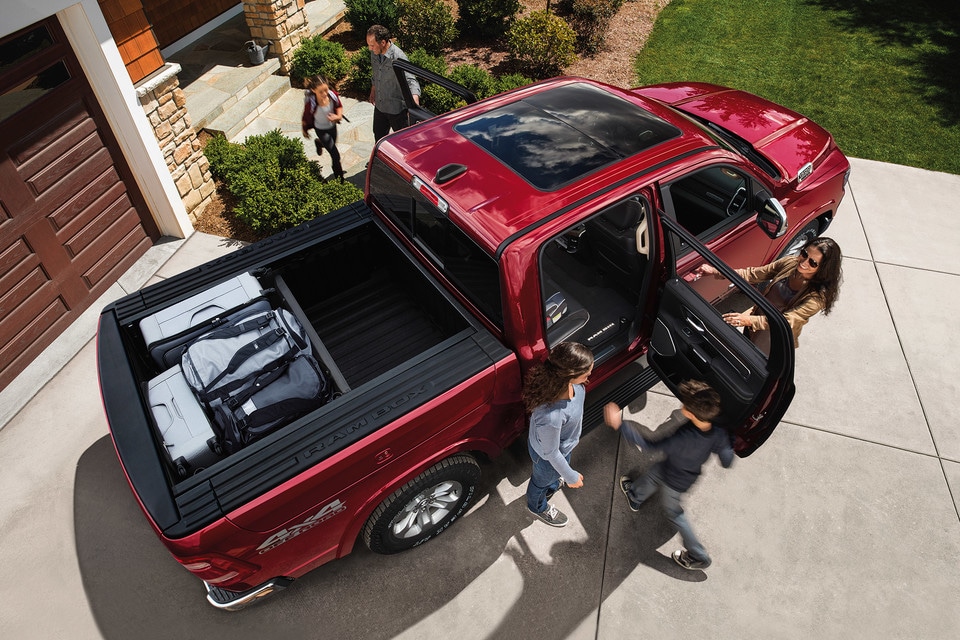 There are many things that set us apart from the competition, our stellar selection of new and used trucks for sale near Sarnia, our consummate professionalism, expertise, and our professional parts and service centers, to name just a few. That's not even mentioning our absolutely stellar referral program! For every referral we receive that ends in a success the referrer gets a monetary reward to do with as they see fit! Not too shabby for something that, if we've done our job right, you were going to want to do anyway! All of this and more is just around the corner at Dale Wurfel Chrysler near Sarnia at 28478 Centre Road in Strathroy, or give us a  call at (519) 245-2550 to book a test drive today!


Large Inventory, Small Town Feeling
We may have an extensive used trucks for sale inventory but we still deliver the personalized service you'd expect from a small-town dealership.
used trucks for sale | Rewards Program
Earn cash rewards for every successful referral you make.
discover new standards near sarnia
We've updated your entire experience from the lot itself to our online service booking system. Come and check us out near Sarnia today!
Why Choose Dale Wurfel Chrysler
We've Got What you Need Sarnia!
At Dale Wurfel Chrysler, we have a massive collection of used trucks for sale near Sarnia! If it's a used Chrysler, Dodge, Jeep, or Ram that you are after, then we almost certainly have just the right truck for you! While some dealerships might thrive on pressure and sales tactics, we don't hire sales people - we have truck enthusiasts who are eager to share their passions! We are all determined to share our knowledge and expertise to help you drive out of here with your dream truck!
Excellent Service and Expertise Every Time!
Our team of highly qualified technicians at the Service and Parts Center are here to help you! Friendly, handy, and honest, they have yet to meet a Ram or used truck problem that they could not fix or a Ram customer that they didn't do their best to have leave happy. Often making critical judgements based on the description of 'strange noises' heard on the highway, they have become something like audio detectives capable of handily deciphering the noises and locating the problem.
Community Matters to Us!
While we certainly have a lot of used trucks for sale near Sarnia, what really sets us apart is our enduring commitment to the Southern Ontario community! Over the past 16 years we have donated, partnered, and otherwise contributed meaningfully to over 50 charities and organizations in Sarnia and its surrounding regions.  We are committed to not just selling cars, but to earning lifelong clients from our friends and neighbours here in Sarnia, and that starts with supporting the causes that are important to this community!
Our Friends and Family Referral Program
Here at Dale Wurfel Chrysler we know that there is nothing better than  word of mouth. Fortunately, we are so confident about our business that we have decided to reward you for sharing your experience with us with your friends and family! After you become a member of the referral program, each successful referral will net you a credit spendable anywhere! Be it car payments, cleaning supplies, or chewing gum, your reward is yours to do with as you please! So, come in and check out our used trucks for sale near Sarnia, but don't forget to tell all your friends and family!
Welcome to Dale Wurfel Chrysler
When it comes to buying a new vehicle, we know a large selection is important to you. But why settle for getting lost in a large dealership? At Dale Wurfel Chrysler we offer an extensive inventory of new and used vehicles without compromising on the quality of our personalized service that only a small-town dealership can provide. We want you to be part of our family, that's why we offer the Friends and Family Reward program, earning you cash rewards for successful referrals. Need a service appointment? We will pick up and deliver your vehicle within 20 kilometers of our dealership. Prefer to wait? We've got a massage chair, free Wi-Fi, coffee and snacks to keep you occupied. To find out how we can give you a better car-buying experience, visit us at 28478 Centre Road, Strathroy, ON, or give us a call at 519 245-2550.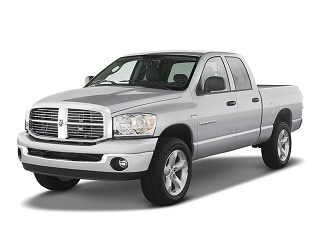 Our Customers Love Us
Excellent service all round right from salesperson Danielle, business person Amanda and service department with Shari! This is our 4th purchase through Dale Wurfel and we have had a positive experience every time! Thanks to all!
- Melissa M.
What a great place to buy and service a vehicle  I can't think of a better, low pressure dealership.  They had exactly what we wanted with no pushy salespeople.  This is our second purchase here. Thanks a lot to everyone involved!
- Rob G.
Great experience at Dale Wurfels....felt like family there. Corey rocked it...would definitely go back.
- Patti S.